04 Feb

Stormwater Facilities Continues Support for Wreaths Across America
Stormwater Facilities Continues Support for Wreaths Across America
Everyone's holiday traditions are special, but holiday traditions are more unique than others. Stormwater Facilities marked another holiday season by continuing their support of Wreaths Across America. Wreaths Across America holds wreath-laying ceremonies at over 2,500 locations around the world to honor the memory of America's service men and women who gave their lives for our country. Stormwater Facilities is lucky enough to be a neighbor to one of these locations at Annapolis National Cemetery.
For the past three years Wreaths Across America has accepted a donation from Stormwater Facilities to help with cleanup after the event. Stormwater Facilities' donation helps volunteers collect and recycle over 3,000 wreaths and 350 wreath boxes at Annapolis National Cemetery.
Wreaths Across America's mission to "Remember. Honor. Teach." resonates with Stormwater Facilities' commitment to serving those who serve us, especially those who reside in or visit the local community.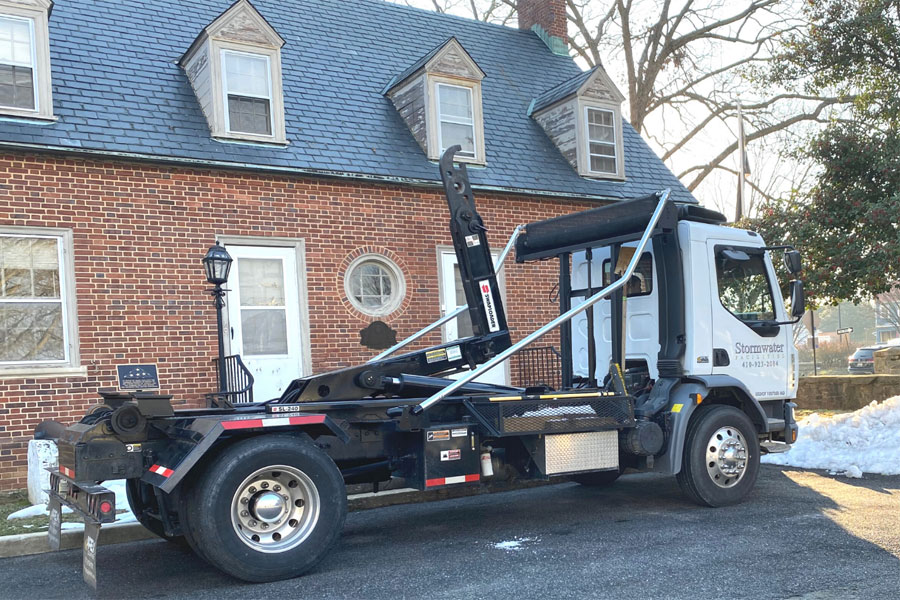 As a family-owned business for over 25 years, Stormwater Facilities understands the importance of family and the immense grief that is felt after losing a loved one.
Based in Millersville, Maryland, Stormwater Facilities is a total site development leader servicing Anne Arundel, Baltimore, Howard, Harford, Prince George's, and Queen Anne's counties.
As members of the local community, Annapolis National Cemetery offers a daily reminder of what our service members have endured and given for the sake of their country. We will never forget their sacrifices and we remain deeply grateful for the strength of the surviving families.